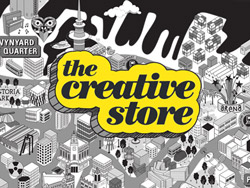 Based within central Auckland, our client is looking for a superstar Project Lead to join their team. 
Working solely on one key client in the telco sector, this role reports into the Manager Partner, the role of the Project Lead is to lead and deliver large pieces of work delivering to creative and commercial ambitions.
You will be responsible for bringing together the right people (client team, internal agency team and partners) together at the right moments, with the right tools to ensure that they are designing solutions fit for purpose. You will also be responsible for driving the team to create and deliver market-leading, insight led strategies, campaigns and communications.
You will ensure projects overall, and each piece of work, is delivered on budget and on time, and will be the single point of account leadership to deliver that piece of work – whether that be directed through the agency solely by you or through the Business Leads / Project Managers.
In addition, you will provide perspective and leadership in the development of the highest possible level of professional performance across all agency disciplines. You will always be looking for new opportunities and better ways to deliver to client and agency objectives.
This is a highly effective team with a focus on growth, in one of NZ's most highly regarded agencies. This is a fantastic opportunity to make your mark at a renowned, award winning agency – apply now.
Send your CV to Ginnaya Turner at The Creative Store, email Ginnaya@thecreativestore.co.nz, or call The Creative Store on (09) 365 1077 for more details.
Visit The Creative Store website www.thecreativestore.co.nz to view all our jobs online.