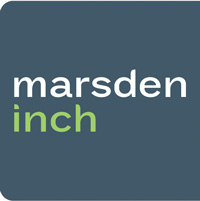 Ready to run your own agency? We're looking for a GM-level leader to join a well regarded, growing agency, ready for its next stage of development.
Working with the Owner, as part of the management team, you'll have responsibility for all areas of the business – from organisational planning, revenue and fiscal needs, monitoring and controlling the agency product (internally and externally), guiding, developing and motivating the teams to deliver effective and creatively excellent work, as well as converting all existing new business opportunities with the highest level of professionalism.
You'll be an energetic ambassador for the business in the wider industry.  Most importantly, your passion and enthusiasm for the advertising business is inspiring and contagious to everyone you work with. This is a truly exciting leadership role for the right person. Are you ready? Call us today.
Contact Details
Name: +64 (0)9 304 0558
Email: jeneal@marsdenich.co.nz /robert@marsdeninch.co.nz
Visit Marsden Inch website www.marsdeninch.co.nz to view all our jobs online.
---