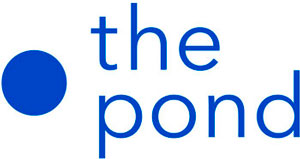 Are you an ambitious sales professional? Driven by success and financial reward? Have a knack for knocking down new doors, doing the deal but also adding long-term value to an existing portfolio of profitable clients? Sound like you? 
On behalf of our client, The Pond Recruitment Agency is looking for a senior Sales & Account Manager with at least 5 years of proven commercial experience to join an independent NZ media company. One that boasts some of NZ's best-known digital and print titles.
Jump at this chance to join a collaborative, supportive, and social team that encourages growth and individual success. This position is an exciting challenge for a proven sales professional, highly skilled in nurturing, developing, and hunting strong client relationships. You'll play an active and integral part in commercialising media channels across these titles and selling in and activating content-led brand and advertising campaigns.
Conquered all there is in your current role? Don't move for any old BDM role, move to a bigger base salary, a great commission plan, and a company that celebrates individual success!
Apply Now!
The breakdown
We are looking for someone experienced in:
Business Development – opening doors and closing deals
Develop and drive own sales pipeline – autonomous self-starter
Ability to activate a warm lead pool
B2B Sales background – understanding of the NZ media, content, and advertising industries is advantageous
Pitching and closing like a true professional
Some key responsibilities are:
Develop and sell partnership packages across online, print, events, and content marketing
Collect advertising material and ensure it is correctly supplied and displayed on all channels
Leading sales activity, including in-person pitches & presentation
Work closely with the editorial and production team to deliver magazine and websites content on time and on budget
Proven ability to solution sell and manage media packages
Supporting customer onboarding, success, and support function as needed
Pursue agreed sales KPI's with energy and passion
Plus, proven results and experience in…
Exceeding sales targets – overdelivering
Ability to thrive under pressure – loves the chase
Experience in formulating sales plans and goals – a real self-starter
Brilliant communication skills – articulate, professional with own flavor
Highly organised – focused multi-tasker
Upselling and closing the deal – asking the question
Charming and charismatic – people like to deal with you
Are you someone who is…
Personable and relatable
A commercial thinker
Bright and persuasive
Strong communicator both written and verbal
Naturally outgoing, and loves building relationships
The reward
Base salary of $100,000 per annum + Kiwi Saver
Commission structure; OTE $120k – $130k
Flexible working model. Plan your work week around what works best for you and your team
Access to a portfolio of contacts, so you're set up to win from the start!
Apply today
If this role sounds like you apply directly with a brief summary of why you're a great candidate for this position.