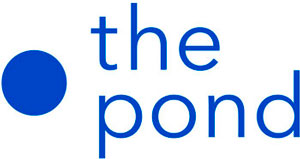 New year, new city? We're looking for someone who needs a change! This role brings you a lifestyle change and the beach – and the best bit, it's just in time for the peak of summer. 
This is a once in a blue moon opportunity for an up-and-coming Agency Account Manager, sick of the big city life or returning from abroad and wanting to take their agency expertise to one of NZs best regional marketing agencies.
We're looking for an enthusiastic and experienced Agency Account Manager, keen on a new challenge in a Tauranga advertising agency with a 20+ year tenure that creates a selection of work for a range of nationwide clients. 
This person needs to be passionate about advertising and digital marketing and have the confidence and flair to lead relationships with clients both big and small. This role reports directly to the Client Service Director and would suit a well-versed Account Manager looking for a step up, both in position and salary.
You'll be responsible for bridging the gap between agency and client. Excellence in managing budget requirements is key, as is building solid relationships and tightly managing projects across strategy, creative, multi-channel national advertising campaigns, digital marketing and public relations activity. You'll have the ability to not sweat the small stuff and get things done!
This is a great 9-month maternity cover contract with the potential to move into full-time for an outgoing self-starter looking for a change of scenery! Apply today!
The breakdown
We are looking for an accomplished gun with:
4+ years working in a creative or production agency
Experience forging solid relationships with clients
Experience managing creative/design, advertising, and digital marketing projects
Proven results and experience in:
Running client briefing sessions and processing them into creative briefs
Assigning projects and workload where appropriate through WIP planning
Preparing project schedules, time estimates, budgets and financial reports
Ownership of client projects, delivering work on time and within budget
Researching client's products, services, competitors, and target markets
Presenting design work through artwork approval to clients alongside other colleagues
Assisting with forecasting monthly revenue streams and growing income streams from existing client bases
Strategic input into existing key accounts
Excellent verbal and written communication skills
Highly organised, with an ability to multi-task
Are you someone who is…
Interested and always learning?
Focused and has excellent attention to detail?
Innovative and solutions focused?
Outgoing and personable?
Hardworking and autonomous?
The reward
Salary of $90,000 per annum
Mandatory requirements
Must have a relevant tertiary qualification (marketing, comms)
Apply today
If this exciting role sounds like you, apply online or e-mail natasha@thepond.co.nz with a summary of why you may be interested in this position.