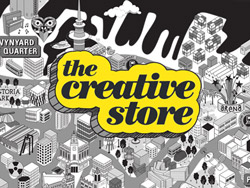 Our client, a fast growing agency in central Auckland are looking for a Senior Account Manager to join their team. From strong digital roots, they have moved into an integrated space, offering brand, web and content. 
The ideal candidate will have 3+ years agency experience with a focus on tech marketing, media buying and social advertising. Proven skills in pitching and new business generation are also desirable. You will be managing a portfolio of clients, naturally your client servicing skills will be second to none, and you will be process driven, able to guide the team to exceed client expectations. 
This is a young, bright, driven team, with a collaborative and flexible working culture. The ideal candidate will be a strong communicator, keen to actively engage in and contribute to a flourishing culture and make the most of opportunities for progression as the company continues to grow. 
If this sounds like your dream role – we would love to hear from you.
Send your CV to Ginnaya Turner at The Creative Store – email ginnaya@thecreativestore.co.nz or for further information call The Creative Store on (09) 365 1077. Ref: 25598.
Visit The Creative Store website www.thecreativestore.co.nz to view all our jobs online.