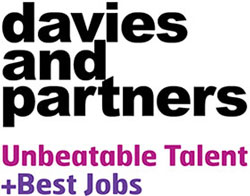 Top 5 Agency
Focus on predominantly one big brand
Huge opportunity for career growth
Are you ambitious, passionate about what you do and keen to take on a big challenge with big rewards? This brilliant opportunity is working within a talented team in a leading agency – integrated skills with experience across all disciplines is preferred, including across the digital realm..  The agency is  creatively focussed and the projects are many and varied.
If you are genuinely wanting to shift your career up a gear this role will offer you that and more!
---