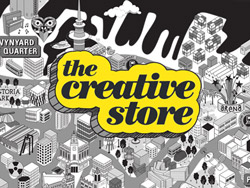 Our client is an exciting PR agency located in the heart of Auckland city, they are on the hunt for an eager Senior Account Manager to join their team.
This role will provide high level client service and support between the agency and their list of reputable clients.  
Strong planning/project management skills are a must, along with a sharp eye for deadlines and budgets.  End to end campaign management, along with across all aspects of social media and influencer engagement are a key focus of this role.  You will also be involved in the creation and execution of PR strategy.
You will bring previous experience from a similar role, have a motivated attitude and an enthusiastic approach to continue developing your skills and constantly providing excellent service. You will be creative yet analytic with great attention to detail and the ability to multi-task. 
If you are ready to take the next step in your PR career, this is an opportunity not to be missed. 
Send your CV to Ginnaya Turner at The Creative Store, email Ginnaya@thecreativestore.co.nz, or call The Creative Store on (09) 365 1077 for more details.
Visit The Creative Store website www.thecreativestore.co.nz to view all our jobs online.