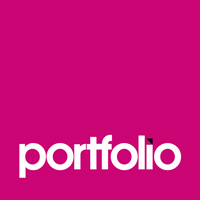 • Based in the beautiful Hawkes Bay
• Agribusiness sector
• 3+ years marketing or agency experience
Our client is a growing and successful full-service agency based in Napier. They specialise in the agribusiness sector and are experiencing significant growth with clients across both NZ and Australia. They are well established, with a team of 20 and with continued growth, this is an exciting time to be joining their team.
They're searching for an exceptional Senior Account Manager to join their team.
You'll be responsible for leading large scale projects, working confidently as the lead client contact, juggling many projects, and ensuring client expectations are exceeded. They are seeking someone with proven experience, either from an agency or marketing project management role. You'll have the seniority to think ahead, anticipate and solve any potential issues and an innate ability to 'read a room' to enable you to communicate clearly and effectively.
The work spans brand, direct, digital and integrated. The agency specialises in the agribusiness sector, and whilst in-depth farming knowledge is not essential, sharing their heartland values and an appreciation of all things rural is very important to them.
This is a full-time role based in beautiful Napier.
If you're ready for a new role, please send your CV to carolyn@portfoliorecruitment.co.nz  reference Senior Account Manager – Napier P4178