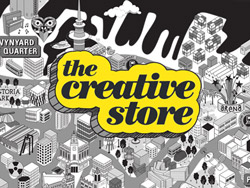 Auckland
Salary $70-80k
Are you an intermediate or senior level Artworker/Mac Op ready to take your speedy skills to a retail studio team?
This role has a strong production focus and responsibility for the creation of artworks and digital content for campaigns – working fast and efficiently, maintaining visual and brand standards in the process. You must be capable of interpreting briefs, demonstrate a high level of attention to detail and have good communication skills.
You can work with speed and accuracy and rationalise any production or process decisions. To back this up you will you have strong artworking skills and proven working knowledge of Adobe CC, with at least 5 + years of experience.
With a direct report to the Studio Lead and as a senior member of the studio team, the primary responsibility of this role is translating briefs and delivering art and design files to an exceptional standard on time. The work includes catalogues, graphics, digital content, press ads, POS, EDM builds, TVC graphics, retouching, pre-flighting, and checking for final file dispatch.
You have a proactive attitude in problem-solving, fastidious with details – always proofing of your work and outputs to the highest standard and to industry best practices, and have the ability to work unsupervised.
If you are ready for the next challenge and love working in a fast paced agency environment, with a passion for retail – apply now.
Send your CV and work to Hana Chadwick at The Creative Store, email hana@thecreativestore.co.nz, or call The Creative Store on (09) 365 1077 for more details.
Reference #29240
Visit The Creative Store website www.thecreativestore.co.nz to view all our jobs online.