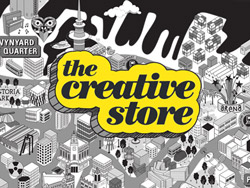 Come and make the move to this top advertising agency! Based in Central Auckland, our client is looking for a superstar Senior Business Director to join their team. 
Proven experience in a similar role is of course a given. Working primarily on a key telco client, brand and product focussed, you will ideally have Telco experience, and strength in strategy is a must. 
Reporting into the Managing Partner, this role will be the day to day client lead, managing a Business Director and Business Manager, who will need your guidance with the senior relationships and strategy. The client is a very lean team, both agency and client side, truly living out the purpose of the brand, a willingness to roll your sleeves up and muck in will ensure the success of this role.
This client will be 50% of your time, other clients include a liquor brand and financial services, purely brand focused clients. 
Strong interpersonal skills, both senior stakeholder management and training and development of a team, are key for this role. A passion for creativity and excellent work will make you the right fit for this team. 
This is a fantastic opportunity to make your mark at a renowned, award winning agency – apply now.
Send your CV to Ginnaya Turner at The Creative Store, email Ginnaya@thecreativestore.co.nz, or call The Creative Store on (09) 365 1077 for more details. Ref: 24863.
Visit The Creative Store website www.thecreativestore.co.nz to view all our jobs online.