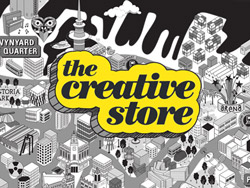 Our client is a creatively led, culturally driven, globally focused creative company, based in Auckland.
They build brands and are focused on creativity, innovation and effectiveness. They partner with ambitious and progressive brands across NZ and the world who seek to define their role and relationship with culture.
As the Senior Business Director you are a senior client service representative of the agency with responsibility for the work you manage through the agency and the group.  You are a true leader and a driving force on their client's business, the account management department and agency overall.  
In conjunction with your senior account leads you will set the course for a healthy 
client/agency relationship based on mutual respect and common objectives, which allow for unique strategic insights and brave creative work. 
In this role, you will be counted upon to have a firm grasp on the financial aspects of your accounts, understand the detail of the contracts in place and actively work to develop the client's business and maximise revenue opportunities. 
You are expected to be actively involved in the training, development and recruitment of the less experienced members of the team. You will provide leadership and strategic direction for your team on behalf of the agency.   
In addition, you will provide perspective and leadership in developing the highest possible level of professional performance across all agency disciplines.  You will always be looking for new opportunities and better ways to deliver to client and agency objectives.  
Key Responsibilities: 
You are a trusted and objective partner to your clients, critical to their success
Lead strategic debate with your client and maintain operational excellence in the day-to-day running of the account while effectively managing client expectations
Understand the clients' industry, products or services, objectives and challenges inside-and-out
Formulate and make recommendations on long-term strategy, plans and solutions both within the agency and to clients
Approve all internal briefings to individual agency departments and motivate all agency contributors to ensure the highest level of professionalism
You have great respect for creative output and can demonstrate creative judgement and be able to identify work that is strategically and tonally right for the client, along with a honed ability to distinguish between simply good work and work that drives business results and can passionately and confidently articulate this point of view.
If you are passionate about working on great creative output for each and every project – and take immense pride in looking after your clients – this is the perfect agency role for you.
Send your CV to Ginnaya Turner at The Creative Store, email Ginnaya@thecreativestore.co.nz, or call The Creative Store on (09) 365 1077 for more details.
Visit The Creative Store website www.thecreativestore.co.nz to view all our jobs online.