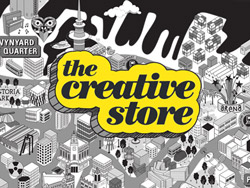 Are you a senior level copywriter and looking to work with a great boutique ad agency in the central Auckland city?
This is a varied role, where you will work across the writing for a wide range of projects, including big ideas, publications, campaigns, online and print.  A major client is in the tech sector, with the focus on business to business. 
Along with your writing skills, you will have a solid approach to working with concept ideation and long form copy, writing key messaging, developing content (advertorials, case stories and video scripts), along with writing PowerPoint presentations.
This is a busy wee studio, where you will need to hit the ground running – be agile, autonomous and not precious.  You will work closely with the client service team, across a variety of creative briefs and have the ability to research the gaps to produce compelling words. Great for a senior level writer keen to look at the next steps in their career and potentially progress to a CD level in the future.
If you are looking to work with a well-regarded studio and have the copywriting experience – whether that is agency, journalist or corporate / client side writing background, combined with excellent storytelling skills – send your CV to Hana Chadwick at The Creative Store, email Hana@thecreativestore.co.nz, or call The Creative Store on (09) 365 1077 for more details.. Reference Job: 3057.
Visit The Creative Store website www.thecreativestore.co.nz to view all our jobs online.