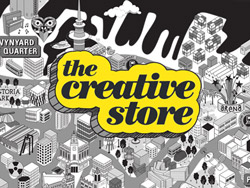 Have you been waiting for a senior level Copywriter role, and would  love to work at one of Auckland's best advertising agencies?
Our client is looking for a gun at the top of their writing game, where you will join their team, working on a large range of well-known clients – this is a role where you will refine and deploy the craft of great copywriting. You will have a highly competent understanding of copywriting, knowing when to embellish and when to be concise with language; how to best write to the tone of the brand and know how to deploy your craft correctly. ensuring best impact across channels.
You will have experience mentoring Intermediate and Junior Writers, allowing them to make better choices, whilst you will lead the delivery of brand work for your own clients. You will team up with a Senior Art Director, coming up with industry-defining ideas. You should be prolific when it comes to generating ideas.
You will regularly attend client presentations and enjoy the delivery of your ideas, and be confident with your client relationships. You will be more than capable of running medium to large scale productions solo, without heavy supervision from your CD or ECD. You will be owning a small portfolio of client relationships, working across some amazing brands, with access to some of the most talented people in the business.
If you are a smart, senior writer looking for a big agency environment,  where you can win awards and influence people – get in touch.
Send your CV and work to Hana Chadwick at The Creative Store, email hana@thecreativestore.co.nz, or call The Creative Store on (09) 365 1077 for more details.
Visit The Creative Store website www.thecreativestore.co.nz to view all our jobs online.