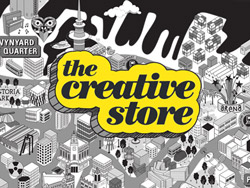 Our client is recognised as one of New Zealand's most successful professional services organisation, working with many of our country's largest companies to bring them closer to their customers, delivering end-to-end customer experience transformation programmes.
They are looking for a strategic thinker who is passionate about discovering requirements and delivering great Customer Experiences to join their team. 
Recognising the important of digital solutions being designed for the people who will use them, this Senior CX Strategist role is key role to delivering successful outcomes for their customers. 
This role will act as the go-to person for CX strategic guidance and best practice on how users interact with digital services, defining problems with the wider technology team and applying a robust strategy and CX design process. You will work closely with both the MarTech Lead and solution architects and developers to be more user centred and show them what's possible within the technology constraints.
You will have 8+ years experience as a Senior Strategist working predominantly on digital and experience projects, ideally in a consultancy or agency space and delivering digital campaigns and technologies, and working on large or enterprise digital transformations.
You will have extensive experience with a range of existing and emerging research, strategy, experience design tools and techniques, including user research, with experience facilitating workshops and alignment activities to elicit information from diverse stakeholders and experience in taking the lead on complex digital strategy project, defining the approach and guiding the team to do this successfully.
This is a business in a growth phase, with the vision to change how Kiwi businesses are engaging with their customers. Plenty of continual career progression for the right candidate. 
If this sounds like a great next step in your career – we would love to hear from you.
Send your CV to Ginnaya Turner, email Ginnaya@thecreativestore.co.nz, or call The Creative Store on (09) 365 1077 for more details.
Visit The Creative Store website www.thecreativestore.co.nz to view all our jobs online.