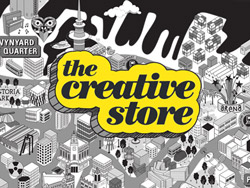 Our client is looking for a Senior Designer / Design Director to join this independent agency. This is a digitally led creative agency based in Auckland, founded by a London studio. Their very essence is to shape shift – to adapt and evolve, collaborating with brands that challenge and endlessly inspire them. They transform challenges of all shapes and sizes into inventive, engaging and performance driven solutions. Every project is a unique opportunity to lead the industry and deliver ground-breaking results.
They produce a wide variety of solutions – websites, brand activations, experiential/installation, motion design, VR/AR solutions, complex web applications, mobile experiences, digital and social advertising as well as experimental works.
You are an enthusiastic senior level designer who is looking to move your career to the next level and join this new team in Auckland. You will have a strong portfolio of work and lots of previous agency experience.
How you will be right for this role: 
You are a Multi-Media Designer who strives to push the boundaries of creativity and technology
A strong portfolio which showcases your expertise
Extensive and proven experience in digital design that you can showcase
An understanding of UX design
Strong communication skills – you will need to be able to clearly and concisely express your professional opinion and explain your ideas
Have experience concepting and designing for campaigns and digital experiences
5+ years' experience in a design role within an agency or equivalent
Have a proven track record of understanding and transforming briefs into incredible creative solutions with a clear thinking behind them
Care about responsive and 'mobile first' design
You must be enthusiastic and enthusiastic
Direct client interaction experience with the ability to understand client vision and present designs and concepts
Have experience working with industry tools – Figma, Adobe CC
Bonus Points:
Personal projects and experiments
Experience in video or motion graphics
Illustration or 3D skills
Basic knowledge of coding languages
Interests and passions outside of work that are fun to talk about
If you are keen to be part of a team where creative and tech collide, we would love to hear from you.
Send your CV and work to Hana Chadwick at The Creative Store, email Hana@thecreativestore.co.nz or call The Creative Store on (09) 365 1077 for more details.
Visit The Creative Store website www.thecreativestore.co.nz to view all our jobs online.