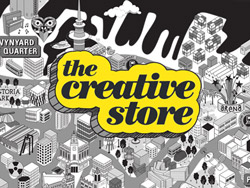 Come and make the move to this top advertising agency! Based in Central Auckland, our client are looking for a superstar Digital Producer to join their team. 
You will have 10+ years digital agency experience, able to manage, supervise and lead client projects, working closely with the Head of Digital, Head of Digital Production, Planners, UX/Design, Development and Account Service leads to ensure a seamless delivery and launch.
In this role, you will be involved throughout the project life cycle, overseeing end to end; including comprehensive statements of work, functional specifications; production estimates; facilitating the scoping, design, development and delivery phases, alongside monitoring, reporting and billing. 
You will have an excellent technical understanding of digital and the innate ability to translate a technical solution into simple language for not so tech savvy clients. You make the complicated sound achievable and well worth the investment.
Projects will include website and application development, including integrations with third party systems, integrated campaigns across creative, event, experiential, web, social, mobile and ATL. 
This is a leadership role, where you will be comfortable mentoring junior staff, and providing advice and guidance to other team, contributing to project specific strategy. Client focused, you will build trusted relationships, through transparency, dependability, knowledge and managing
expectations effectively through each and every project.
You will have experience with Waterfall and/or Agile Methodologies, and your negotiation skills will be second to none. 
This is a fantastic opportunity to make your mark at a renowned, award winning agency – apply now.
Send your CV to Ginnaya Turner at The Creative Store, email Ginnaya@thecreativestore.co.nz, or call The Creative Store on (09) 365 1077 for more details.
Visit The Creative Store website www.thecreativestore.co.nz to view all our jobs online.