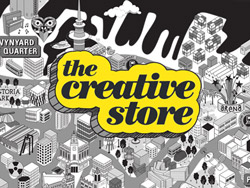 Our client is a globally recognised and award-winning advertising agency who create original and compelling content for their clients. They are looking for a Senior Digital Producer to join their team in central Auckland, for a 4 month contract with potential to extend.
The Senior Digital Producer is responsible for delivering completed technical and interactive projects on time and within budget.  Managing those projects from initiation through post-launch project review. The Producer is responsible for developing budgets and timing schedules, monitoring those budgets and schedules during the project lifecycle, managing creative, design and technical resource allocation to ensure accurate project delivery, and ensuring the final deliverable meets the quality expectations of the stakeholders.
You will have 4+ years' experience in a digital environment, with a strong understating of digital technologies and their implementation. Strong communication and interpersonal skills are essential, both with senior stakeholder management and with the ability to manage and motivate teams in a complex integrated environment. 
You will be solution focused, able to troubleshoot as needed. Awareness of IA/Wireframes and UX documentation is essential, PMI certification is a plus. 
If you would love to join a global agency and have the skillset to hit the ground running – apply now.
Send your CV to Ginnaya Turner at The Creative Store, email Ginnaya@thecreativestore.co.nz, or call The Creative Store on (09) 365 1077 for more details. Ref: 23788.
Visit The Creative Store website www.thecreativestore.co.nz to view all our jobs online.