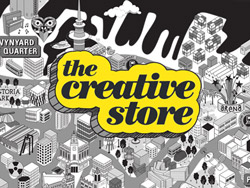 Our client is a busy and vibrant Auckland based advertising agency. Located in a very central city suburb, this full-service agency is looking for a Senior Digital Producer for a 12 month maternity leave contract.
With 6+ years prior experience in a similar role, ideally in a creative agency environment, you will be a whiz across all aspects of digital project management – including best practice, strategy, establishing benchmarks and measurement plans. You will be process driven and able to actively contribute to evolving processes to ensure efficient and effective delivery of projects.
Your digital know-how will be second to none, with projects skewed towards web builds, edm campaigns, competent with basic development languages and CMS's, and skilled at using analytical tools to analyse website and behavioural data, set up and tracking of goal funnels and custom metrics and dimensions. 
With your Agile delivery experience, you can work with the wider agency team to ensure client expectations are exceeded at every point in the project.
The right person for this role will be passionate about innovation and believe in the creative concepts, ensuring that you build truly beautiful projects with excellent usability. You will be quietly confident with your skills and knowledge, a warm, engaging team player, and happy to roll up your sleeves.
This is a great opportunity to join a renowned agency with an incredible culture. If this sounds like your perfect next step – register your interest now. 
Send your CV to Ginnaya Turner at The Creative Store, email Ginnaya@thecreativestore.co.nz, or call The Creative Store on (09) 365 1077 for more details.
Visit The Creative Store website www.thecreativestore.co.nz to view all our jobs online.