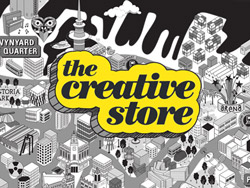 Come and join this Auckland based digital agency with a multitude of awards to their name, a globally ambitious company that champions creativity and values its people. 
They are looking for a Senior Digital Project Manager to manage key projects within a cross-functional team and be responsible for ensuring their team as a whole delivers world-class work that serves the best interests of the team, the clients and the business.
You will set projects up for success, drive team focus and lead individuals to assume collective responsibility and accountability for the work.  With a minimum 3 years' of relevant industry experience, you will have proven experience delivering complex digital platforms, products and marketing communications and the ability to develop and maintain strong and collaborative relationships with all stakeholders and staff.  Financial acumen, written and oral communication skills and strong time management skills are a given, always thinking forward, adjusting for what if, planning for what could be, and mitigating risk to avoid what must not be.
If you have highly impeccable PM skills and would like to join a smart digital agency, who are part of a highly regarded global network, this is an excellent opportunity for you.
Send your CV to Ginnaya Turner at The Creative Store, email ginnaya@thecreativestore.co.nz or for further information call The Creative Store on (09) 365 1077. Ref: 21012.
Visit The Creative Store website www.thecreativestore.co.nz to view all our jobs online.