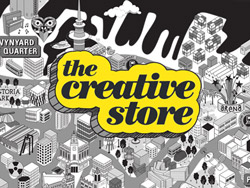 This is an amazing 6-month contract opportunity for a senior level graphic designer  to join this Auckland based indie agency design team.
You will be technically proficient in Illustrator, Photoshop, InDesign, working in both digital and print executions. Excellent understanding and experience across these programmes is a must. Excellent file management and decent retouching ability in Photoshop would be advantageous.
You will join a fast-paced advertising agency, therefore you must be accurate and versatile, organised, efficient and with an excellent eye for detail. You will come with big agency experience and if you have a Mac Op background then that is preferred for technical ability. There will be times when there are deadlines and you will need to work late if required. 
On the daily you will work with the CD to create campaigns – starting with creative concepting then moving to dispatch. You will be executing brand work, brochures, flyers, billboards (digital and Print), adshels (digital and Print), bus backs, digital banner concepting (display, social), Point of Sale, TVC Storyboarding, website design.
Working in a smaller team environment, you won't be precious and will be very happy to help out when and where required – bringing with you your great attitude, your familiarity with agency processes, and your fast and accurate skillset. 
If you have the excellent technical skills, creative vision, and looking to work with an amazing team – this is the job for you.
Send your CV and work to Hana Chadwick at The Creative Store, email hana@thecreativestore.co.nz or call The Creative Store on (09) 365 1077 for more details.
Visit The Creative Store website www.thecreativestore.co.nz to view all our jobs online.