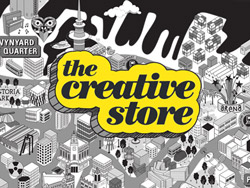 Would you like to work with a booming, independent Auckland advertising agency, who are in growth mode?  
Our client is growing and in need of a senior level marcomms Copywriter to join their team, where you will produce stunning copy to support the beautiful design. In this agency the copy leads the creative, therefore this is an important appointment. You are strategic and can turn your hand to white papers and proposals as efficiently as advertising collateral.
You are a senior writer, with an excellent portfolio of work to show. You will have 360 integrated experience, proven skills in content creation, digital and brand. This agency is leading the sector in urban planning and development – in essence creating brands and names for entire subdivisions, developments and suburbs including all supporting collateral among other client briefs.
A keen discriminating mind, and an understanding of marketing and brands is required.  You will be working on sophisticated marketing communications that are founded on good brand architecture, developed, and delivered through multiple channels. 
Ideally you will have a good eye for how design combined with great writing – leads to great communication. You will be comfortable writing for consumer and business audiences, although the majority of the work is to consumer. 
If you are a smart writer, looking for a smaller agency environment and would love to join a team of friendly, smart, and creatively strong group of people – get in touch. Ideally experience in B2B and marketing copy is an advantage.
Send your CV and work to Jade Sumner at The Creative Store, email Jade@thecreativestore.co.nz, or call The Creative Store on (09) 365 1077 for more details. Reference #27932.
Visit The Creative Store website www.thecreativestore.co.nz to view all our jobs online.