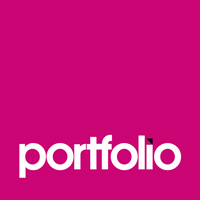 Are you a senior packaging designer looking for your next opportunity?
Our client, an amazing packaging design agency is looking for a senior designer that has specialised in FMCG packaging and branding to join their team. They are an innovative agency, always looking to do things differently and have a strong roster of clients who value their creative and strategic thinking.
You will have 6+ years of packaging design experience, with a portfolio that showcases your conceptual thinking and beautifully crafted work. With a solid understanding of market trends, client needs and target markets, you will know how to bring a brand to life in-store via activations and POS.
Along with your technical ability, you will be a strong communicator and be confident taking briefs and presenting work to clients. You will liaise with the wider team when it comes to production and directing final artworking of designs and have an in-depth knowledge of printing processes to ensure you get the best results.
Key requirements:
6+ years packaging experience (ideally FMCG focused)
Confident and compelling communication
Highly organised with a meticulous eye for detail
Proficient in the Adobe Creative Suite
If you have the skills and passion for this role, please send your CV and a link to your portfolio to Tash tash@portfoliorecruitment.co.nz reference Senior Packaging Designer – P4141