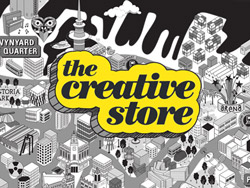 Our client helps brands and organisations tell their stories, in a way that people want to hear and in a way that starts conversations. They do this by working out what makes an audience tick. They are looking for a super-star Social Account Director to join the team, manging a number of high-profile social accounts. 
This role is key to the strategic development and management of client projects and campaigns. You will have a focus on growing the business organically, as well as overseeing new business as opportunities arise. 
Key responsibilities include; maintaining a highly engaged team culture, working collaboratively with internal partners, developing and maintaining strong client relationships and delivering exceptional client service. You will be seen as a trusted advisor to internal and external clients, devise and deliver strategy across the business, developing and maintaining collaborative and constructive relationships with external partners including media and production. 
You may be a Senior Account Manager ready to step up, or an experienced Account Director. You will have proven agency experience with a social focus, and experience working with large, high profile clients across a range of categories. 
This is an opportunity not to be missed – if you want to join an agency that will continue to invest in your learning and development, that has an awesome culture and where you will have lots of mentorship and ability for growth.
Send your CV to Ginnaya Turner at The Creative Store, email Ginnaya@thecreativestore.co.nz, or call The Creative Store on (09) 365 1077 for more details. Ref: 24004.
Visit The Creative Store website www.thecreativestore.co.nz to view all our jobs online.