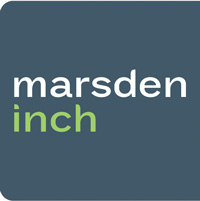 Well social anyway – New Zealand's leading influencer marketing agency needs an experienced account director who, underneath everything, lives, breathes and loves all things digital and social. You'll have all the normal innate and proven communication, presentation, client management and relationship skills, coupled with a keen eye for new biz too.
Exceptional interpersonal mastery and your energetic, positive, infectious personality and attitude is what this rapidly expanding marketing discipline needs – so, if you're tired of your current day-to-day, feeling stifled career-wise, or just being taken for granted, then this is a superb opportunity to bring all your BD, client service and strategy nous to this exciting sector, working with the best in it – socialise with us for more detail
Contact Details
Name: Rob Roydhouse +64 (0)21 931 104
Email: robert@marsdeninch.co.nz
Visit Marsden Inch website www.marsdeninch.co.nz to view all our jobs online.
---