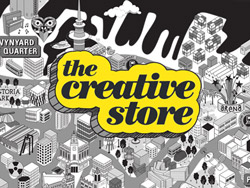 Our client is a globally affiliated award-winning central Auckland agency, known for bucking convention and challenging the norms of the industry. They are on the hunt for a Social Media Manager to join their team.
This is a role for someone who is hungry to impress, produce great work and develop strong media relationships that drive coverage outcomes. You will ideally have 1-2 years' experience working in an agency or similar environment and experienced in social media. 
Our client is looking to take the skills you've got and give you a real opportunity to develop them further – with the best people to learn from and be mentored by, and working with a great range clients.
You will be responsible for developing and implementing media and influencer engagement plans, writing and developing content for a range of mediums and audiences and contributing to ideas for campaign and activities.
As the ideal candidate, you will have experience with client management and have the ability to work collaboratively with people from diverse disciplines. Experience in Facebook Business Manager is a must.
If this role sounds like the perfect next step for you – apply now.
Send your CV to Ginnaya Turner at The Creative Store, email Ginnaya@thecreativestore.co.nz, or call The Creative Store on (09) 365 1077 for more details.
Visit The Creative Store website www.thecreativestore.co.nz to view all our jobs online.