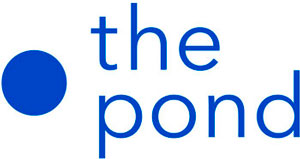 Are you a Social Media Manager with a love for all things home and lifestyle? Are you hungry and driven, looking for your next exciting role?
Our client, a Kiwi-owned Media Agency, is looking for a talented Social Media Manager to join their team and help drive retail sales and increase customer engagement through their social media channels across two of their renowned brands!
Day-to-day your responsibilities will involve producing and curating content for the clients websites and all relevant social media platforms, assisting with the coordination of various email marketing campaigns, execute paid social campaigns with flair, and prove that you can increase customer engagement and growth of their digital brands.
This is a very hands-on role that will suit a talented junior marketer looking to step up into an intermediate role, especially those with an avid interest in home, lifestyle, and media!
To be successful in this role, you will be organised and efficient, with a strong drive to learn, and always willing to go the extra mile in the fast-paced world of media.
Sound like you? APPLY TODAY!
The breakdown:
We are looking for a Social Media Manager with:
Minimum of 2 years of experience in a social media marketing role
Either in-house or agency marketing experience welcome
Some key responsibilities are:
Daily management of all Social Media channels (Particularly Facebook and Instagram)
Ownership of paid social campaigns – reporting & analysis, and hitting digital KPI's
Liaise with the team to create and coordinate engaging content
Assist on various marketing, website administration & coordination
Monitoring audience and driving traffic to website via social media platforms
Creating, writing, and editing copy for social media posts, spearheading customer engagement
Management and responsibility of various email marketing campaigns
Ability to bring ideas to the table around content creation & campaigns
Are you someone who is…
Self-starter & focused multitasker
Excels under pressure
A great collaborator and communicator
Always positive, friendly, and motivated
The reward:
Starting salary of $70k – $75k + KiwiSaver
Flexible WFH policy
Friendly, busy, and social team environment
In summary

This is an awesome opportunity for a talented marketer to step up in a Kiwi-owned Media agency.
Apply today
Due to current border restrictions, we are only able to accept applications from people entitled to work in, and currently residing in New Zealand.
Got what it takes? Apply today with a brief summary of why you may be interested in this position, or email Taylah directly at taylah@thepond.co.nz
About The Pond
The Pond is committed to becoming New Zealand's number one specialist recruiter in the Digital & Tech, Creative & Design, and Marketing & Sales sectors. We focus on finding the best candidates in the local and overseas market, that last the distance and help transform our clients' businesses. Established in 2006, The Pond is driven by a dedicated team of experienced recruiters and support team who get results for clients daily. Our audited placement average is 4.6 years, so the people we place do stick.