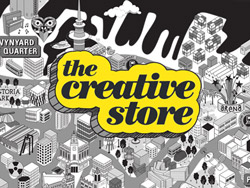 Are you a senior level digital designer looking to join a globally recognised digital agency with serious design chops? This agency role is located in central Auckland city. 
This is a fantastic role for a great senior UI designer, you will play an essential role in the strategy, conception and design of beautiful ideas, products and services. You will bring exceptional creative thought and craft output, developing and delivering projects from brief to end user.
With an entrepreneurial and collaborative approach, this agency designs innovation digital services and products that capture the imagination. You will create concepts, screen designs, prototypes, UI kits, mood boards and style guides across websites, mobile and apps. 
You must have prior 6+ years' experience in a digital agency – wire-framing, prototyping and designing UI within a similar role. You will be very user-centric, familiar with agile and champion user centered design.
If you are looking for exposure to great digital design, informed by solid strategy – then this is the role for you!
Send your CV and work to Hana Chadwick at The Creative Store, email Hana@thecreativestore.co.nz or call The Creative Store on (09) 365 1077 for more details.
Visit The Creative Store website www.thecreativestore.co.nz to view all our jobs online.