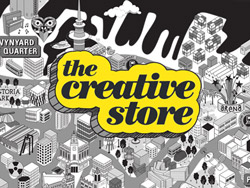 Are you an experienced Senior UI Designer looking for a new Wellington based agency role?  Come and join this innovative agency who has led the field in design thinking and are well renowned in the New Zealand market.
Our client is looking for a senior level UI designer to work alongside their Visual and Experience Designers, working across the development of new and existing digital solutions that deliver engaging and effective experiences. 
You will have experience in designing a range of digital platforms, including mobile and responsive websites, plus creating customer interfaces for large scale complex applications. You will work with research, looking closely at the services people use, environments they are in, the devices they use, the ways, times and places they use them. 
You love problem solving and delivering across a spectrum; from conceptual development through to detailed visual and UI design, with consideration for content and interaction design elements, and executing the experience in efficient, well documented and award-winning ways.  
You come from a mix of agency or in-house digital product experience with 5 years' experience – you will be comfortable working with senior clients – presenting, discussing and breaking down digital solutions, taking your customers on the journey and making the complex accessible.
Are you ready for the challenge and opportunity to work with this renowned design agency?  Send your CV and work to Hana Chadwick at The Creative Store – email hana@thecreativestore.co.nz, or call The Creative Store on (09) 365 1077 for more details. Reference Job: 3029.
Visit The Creative Store website www.thecreativestore.co.nz to view all our jobs online.