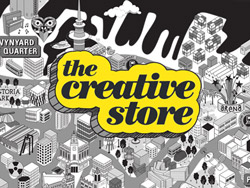 Our client is a full-service digital studio that sits within a fully integrated and independent central Auckland advertising agency. A team of 34 you will be surrounded by talented and passionate industry specialists.  
Your role will be a diverse one, spanning large complex projects for established, enterprise level clients, through to some of New Zealands' most respected charities. With a focus on solution-thinking and solving real user problems, your work will be highly visible, and you will experience all the benefits of working on product, but with the diversity that a modern, thriving agency can offer.
You will work across strategy and research phases using UX best practice methodologies, through to producing wireframes, UI designs and prototypes, including implementation into web and mobile applications. You can create great responsive layouts and code them using HTML and CSS – Javascript would be helpful too.
You have 5 years' experience and are using Adobe CC, Sketch, Invision or Figma, CSS, HTML and knowledge of Javascript and jQuery are a bonus.
This is a great opportunity to work with a great agency – get in touch if this digital role has your name on it – send your CV and work to Hana Chadwick at The Creative Store, email hana@thecreativestore.co.nz, or call The Creative Store on (09) 365 1077 for more details. Reference Job: 3052.
Visit The Creative Store website www.thecreativestore.co.nz to view all our jobs online.