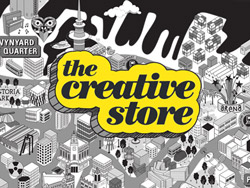 This is an amazing opportunity to work with an innovative, fun and creative award-winning digital agency based in Parnell. They are at the forefront of digital innovation in New Zealand and are continually growing their digital capabilities.  
They are looking for an amazing senior UI/UX designer to join their tight team, who are in growth mode. You will join five other digital designers and ten developers, and have great support and mentoring.
This role will be diverse, working on big corporate clients – offering the scope and opportunity to
extend your digital design skills into new territories. You will also work across a handful of smaller clients – giving you a great balance of big thinking and strategy, along with creating effective design solutions for clients.
You will work equally across UX and UI, implementing strategy and research phases using UX best practice methodologies, through to producing wireframes, UI designs and prototypes, including implementation into web and mobile applications. 
You will have at least 5 years' experience and skilled across Adobe CC, Sketch, Invision or other prototyping software. 
This is a great opportunity to work with a fantastic award winning agency – get in touch if this digital role has your name on it.
Send your CV and work to Hana Chadwick at The Creative Store, email hana@thecreativestore.co.nz, or call The Creative Store on (09) 365 1077 for more details.
Visit The Creative Store website www.thecreativestore.co.nz to view all our jobs online.