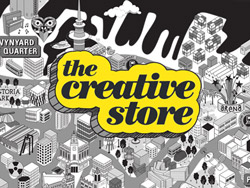 This is an awesome opportunity to join a central Auckland team driving the design of amazing user experiences for NZ's most interesting, progressive and complex organisations.
In this role you will apply your interaction and visual design skills to a range of projects, helping our clients to deliver amazing experiences to their customers, staff and visitors, across a range of digital channels.
You will be a confident problem solving, using a Human Centred Design approach to define the user experience, as well as taking into account the business objectives and technology constraints. You will be excited about the challenge of designing for diverse audiences and delivering across a range of platforms from mobile apps and responsive public sites to internal knowledge systems.
Ideally you will be familiar with experience methodologies such as customer journey maps, personas and scenarios and how these can be used to drive and evaluate different design approaches.
You will be comfortable taking the various requirements of users, stakeholders, business and technology and creating experiences that deliver the best customer outcomes. And if you aren't doing it already, you will be keen to try out different ways of involving users and stakeholders in the design thinking and problem-solving process.
You must have prior 2-5+ years' experience in relevant design industry as an Experience Designer, Product Designer or equivalent.  Sound like you?  
Send your CV and work to Hana Chadwick at The Creative Store, email Hana@thecreativestore.co.nz or call The Creative Store on (09) 365 1077 for more details. Ref: 24498.
Visit The Creative Store website www.thecreativestore.co.nz to view all our jobs online.