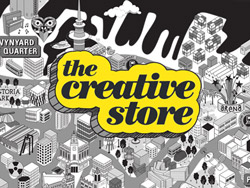 This Wellington based advertising agency is in growth mode and looking for a Senior UX Designer to join their team and grow the digital offering.
You will be at home problem solving user experience issues; using insight, analytics and your extensive knowledge to prototype and validate a multitude of user cases and respective journeys, then develop and craft robust design solutions.
You are a specialist in digital design, however you understand the context in which someone will interact and use your design, across web, mobile or any other interface.
As a proactive, clear, and concise communicator, you will maintain healthy and respectful relations within the team, always aiming to do right by our clients and act in the best interests of the team.
You will bring authenticity, energy and diversity with 4 + years in a UX Design position,
applying user-centered design (UCD) and interaction design methodologies, prototypes, interpreting data-driven insights and you stay abreast of emerging technologies, systems and platforms.
This is a great opportunity to join a top agency in growth mode.  Get in touch if this UX role has your name on it.
Send your CV and work to Hana Chadwick at The Creative Store, email hana@thecreativestore.co.nz, or call The Creative Store on (09) 365 1077 for more details.
Visit The Creative Store website www.thecreativestore.co.nz to view all our jobs online.