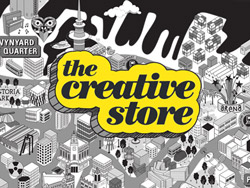 This is an awesome opportunity to join a central Auckland team driving the design of amazing user experiences for NZ's most interesting, progressive and complex organisations.
In this role, you will apply your diverse UX skills to a range of projects and domains, helping clients to deliver useful and usable experiences to their users, staff, visitors and constituents across digital channels and devices.
You will be able to demonstrate experience in user research and digital strategy as well as translating this knowledge into digital product design, information architecture and interaction design. Experience in content strategy would be desirable.
You will be happy moving between big picture strategy and the intimate details of design and technical implementation. You will be adept at analysing data from a range of qualitative and quantitative sources and guiding the development of user and stakeholder research and engagement programs.
You will be comfortable leaping into the unknown and coming out the other side with a clear rationale and vision for what is needed, as well as strategies for how you test those assumptions and proposals.
You must have prior 5+ years' experience in a digital agency either working across either strategy or UX design and keen to bring your skills to this amazing agency!
Send your CV and work to Hana Chadwick at The Creative Store, email Hana@thecreativestore.co.nz or call The Creative Store on (09) 365 1077 for more details.
Visit The Creative Store website www.thecreativestore.co.nz to view all our jobs online.
">