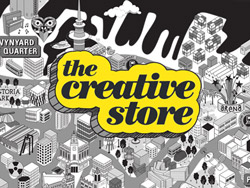 Are you a senior level UX / UI Designer with a love of architecture?  Here is your chance to work in a role where you will be involved in the design and maintenance of the website, mobile and app design, for this great architectural based company. 
They create and inform the wider architectural community about innovations and builds through their content rich website. You will work closely with the CEO/Chief Product Officer, interpreting briefs and producing compelling UX design. 
The design team is at the foundation of every project – from new product features and award-winning templates, to advertising campaigns and beyond. They foster an entrepreneurial yet supportive environment – where design defines them, ideas can come from anywhere, and execution is everything. 
Joining this growing product team, you will work on their main site – this includes customer microsites, editorial pages, and internal projects that require a broad vision for the company. You will evolve the product and engineering departments to design future iterations and an app.
You have a strong eye for design and detail.  Experience in UX is ideal but not a requirement. You will be a team player and able to communicate and collaborate well with others.  You will be working directly with their Senior UX/UI Designer and be collaborating with their Business Analyst and team of developers. 
If you are looking for a highly creative inhouse design role, where you will bring your strong user-centric design mindset with a minimum 3-5 years UX/UI experience, along with a portfolio demonstrating an ability to produce user centric, high-quality web and mobile first interfaces – this is it.
Send your CV and folio to Hana Chadwick at The Creative Store, email Hana@thecreativestore.co.nz or call The Creative Store on (09) 365 1077 for more details. Ref: 26317.
Visit The Creative Store website www.thecreativestore.co.nz to view all our jobs online.