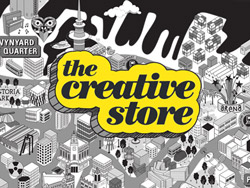 Are you a mid-weight UI designer with skills in UX Design, who is looking for a digital agency to call home?
Our client is an expert in blending technology and design. They enrich customer experiences through beautifully smart and impactful digital solutions and empower their clients' teams through customer-focussed design, forward-thinking technology, development, and seamless system integration.
You will work on websites, eCommerce, Apps, CRMs, UI / UX Design, Integration, Automation and Digitisation of products. They are passionate about what they do and have a strong belief in the power of what a smart blend of design and technology can do to help grow New Zealand businesses on the global stage.
Who are we looking for?
We are looking for someone who has proven experience telling stories through UI / UX and app / website design. The ideal candidate would have 3 to 5 years' experience and has experience working with clients to achieve their goal.
Agency experience is not essential, however you can work confidently with the wider internal teams (development, product, account services) to achieve a common goal, while taking clients on the journey.
You will understand the unique benefits, and challenges a digital design can bring to the table. The ideal candidate will care about kerning, spacing and how to navigate a user around a site, getting them to take the actions of client's needs.
Your role is to deliver amazing user experiences for the clients' customers. You will have a team of people around you to help and support you on projects, so you can focus on your craft. 
You will be responsible for:
Understanding brand and customer insights and interpreting what that means for customer experience
Designing the best customer experiences possible through well-crafted UI/UX and website and app design
Working collaboratively with the internal teams, and clients, to deliver great work
Helping improve as a business by giving ongoing feedback as to how they can improve
Staying on top of design trends and making sure the agency has the finger on the pulse with those trends
Working with the team through data insights and making changes to existing UI / UX to improve the customer experience and optimising systems to increase engagement
You will have a proven track record of UI / UX design, with a minimum of 3 years of experience, ideally around 5 years. You have a sense of humour, a thick skin and can hold your own in the big meetings and get people on board with new projects.
In exchange for your skills and experience our client offers a varied and interesting job – no two days are the same. An environment where your ideas, skills and capabilities are welcomed and given room to flourish. This company invests a lot in their people and offer countless opportunities to learn and grow.
If this great opportunity sounds like it's for you – send your CV and work in now.
Send your CV and work to Hana Chadwick at The Creative Store, email Hana@thecreativestore.co.nz or call The Creative Store on (09) 365 1077 for more details.
Visit The Creative Store website www.thecreativestore.co.nz to view all our jobs online.