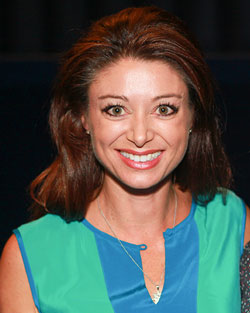 NZ's Val Morgan has challenged claims – published in M+AD Monday – from indie chain Screen Vistas owner Lisa Matena that hers is the "largest cinema network in New Zealand".
Val Morgan NZ sales director Suzie Lamborn said (in a statement released this morning) said: "Val Morgan is the largest cinema network in New Zealand for national media agency advertising, exclusively representing major exhibitors Hoyts, Event, Rialto, Monterey Cinemas and a majority number of leading independent cinemas across New Zealand," said Val Morgan NZ sales director Suzie Lamborne in a statement to M+AD.
"It is important to differentiate between local and national screen advertising rights," Lamborn said. "Val Morgan's network strength is national advertising rights and put simply that is advertising booked through a media buying or advertising organisation.
"The Val Morgan network is large and scalable, aggregating audience across the country to deliver advertisers access to 80% of national box office or 87% of box office across the five main mets and 86% of box office across the 3 main mets.
"Furthermore, buying with Val Morgan is 100% measurable and accountable using CineTAM, the only cinema measurement tool that enables forecasting, delivering across demographics and area.
"Val Morgan has worked hard to position an accurate and transparent cinema advertisingindustry as demanded by today's media world. We support our exhibitors and advertisers with accurate and trustworthy data that continues to raise the bar for the industry."
About Val Morgan
Val Morgan Cinema Network is Australia and New Zealand's leading national supplier of screen advertising. Our network of over 2,000 cinema screens covers metro, regional and country areas and provides advertisers access to a sought after audience in a high impact environment, proven to deliver six times the engagement of television.
---