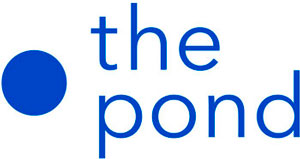 Are you an intermediate writing and editing extraordinaire? Someone who loves developing compelling ideas that will manifest into magazine stories and digital content for lifestyle-led categories?
Our client, a Kiwi-owned Media Agency, is looking for a talented wordsmith to join their team. This role requires a high level of writing skill and attention to detail, a creative mind, and the ability to develop compelling ideas that will manifest into magazine content and digital copy.
The successful candidate will be responsible for writing and editing content for the digital, print, and social media channels of a variety of lifestyle and wellbeing publications, creating ideas for stories, sourcing and conceptualising stories for publications, confident in generating content ideas, and able to write in the appropriate style according to the publication.
Most importantly you are a hands-on, positive, and collaborative person with the ability to roll your sleeves up to crack the brief with something special. A sunny upbeat personality is key. You will take charge and be able to hit the ground running to create and deliver content that elevates the brand in a competitive marketplace, but most importantly connects and engages audiences.
Want to work with a passionate and purpose-driven team? APPLY TODAY!
The breakdown:
We are looking for a Writer / Content Producer with:
Minimum of 2 years of experience in a commercial, media, editorial, or agency environment
Experience creating content for both print and digital channels
Some key responsibilities are:
Writing and editing compelling content for digital, print, and social media channels
Ability to contribute and help develop editorial themes
Experience across various traditional and digital communications
Confident in generating content ideas for the home, living, and wellbeing categories
Experience collaborating with fellow senior creatives and professionals to deliver compelling content
Strong conceptual creative thinking
Experience with fast turn-around small word count copy
Confidence managing your own work pipeline to deliver different projects simultaneously and at pace
Are you someone who is…
A creative activator and motivator on the rise
Curious and passionate
A focused multi-tasker
A punctuation and grammar stickler
The reward:
Starting salary of $70k – $75k + KiwiSaver
Flexible WFH policy
Friendly, busy, and social team environment
In summary

This is an awesome opportunity for a talented Writer / Content Producer to step up in a Kiwi-owned Media agency.
Apply today

Due to current border restrictions, we are only able to accept applications from people entitled to work in, and currently residing in New Zealand.
Got what it takes? Apply today with a brief summary of why you may be interested in this position, or email Taylah directly at taylah@thepond.co.nz
About The Pond
The Pond is committed to becoming New Zealand's number one specialist recruiter in the Digital & Tech, Creative & Design, and Marketing & Sales sectors. We focus on finding the best candidates in the local and overseas market, that last the distance and help transform our clients' businesses. Established in 2006, The Pond is driven by a dedicated team of experienced recruiters and support team who get results for clients daily. Our audited placement average is 4.6 years, so the people we place do stick.