"Are market researchers addicted to the dopamine of insight?" The Distillery founder Mark Buntzen asked his fellow research professionals at the Research Association of New Zealand conference in Auckland recently. This week, exclusively for M+AD, he answers his own question…
"Why else would they persist in doing qualitative research when they should be coaching organisations to do it themselves?" he said.
In the presentation entitled Insights to Action, The Distillery founder said recent research in neuroscience showed action is far more likely to result from insights when the people responsible for taking the action uncover the insights themselves.
"The locus of insight needs to change from the research consultant to the client," Buntzen writes. "As an industry we pride ourselves on having insights, but we need our clients to realise these insights for themselves."
Referring to work undertaken by David Rock and others which defines the four faces of the insight process as Awareness, Reflection, Insight and Action, Buntzen said insights give the brain a boost of dopamine that releases energy.
---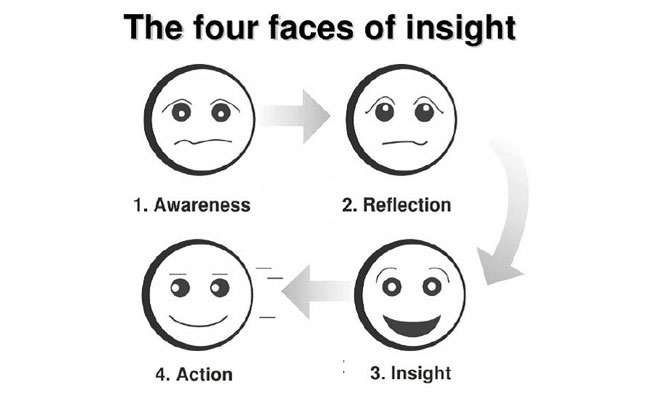 "I spend most of my time not thinking about the research, but rather the frameworks we will use to engage clients in reflecting on the research. The aim is for them to have the moment of insight, not me!"
---
"The burst of energy and satisfaction of solving a problem on your own creates a greater sense of ownership of the idea as well as the motivation to put it into action. This motivation to take action is critical for us to foster as an industry."
Buntzen presented a quadrant diagram used by the Neuroleadership Institute to categorise types of work: Asking about Problems (for which the work is rescuing or counselling); Asking about Solutions (work is coaching and developing); Telling about Problems (management consulting) or Telling about Solutions (training, mentoring).
To drive insights (and ultimately innovation), Buntzen suggested market researchers should be operating in the coaching, developing quadrant and therefore need to understand both design thinking and formal coaching frameworks and how these can be used with both staff and clients.
"I spend most of my time not thinking about the research we do, but rather about the frameworks we will use to engage our clients in thinking about and reflecting on the research. The aim is for my clients to have the moment of insight, not me."
He told Research Association conference delegates, "Design thinking is eating your lunch not merely because it is qualitative research packaged better but because it engages and immerses people more fully in the research process. As a result the locus of insight often resides with the client.
"When supported by formal coaching frameworks, this can drive action and innovation through their organisations."
Buntzen urged his market research colleagues to adopt a new approach to their work that draws on both coaching and design thinking. "Our current process prevents our clients from realising more value from our work."
Interview by Tim Marshall (Communication by Design.
---