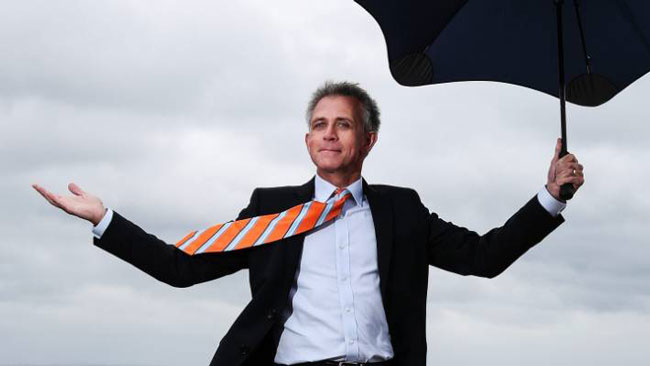 AUCKLAND, Today: Earlier this month, TV1's Dan the Weatherman ran a series in which he talked to Effie NZ 2018's international judge Mark Earls about why the top 8 campaigns deserved to win Gold at the 2018 Effies.
Here's the links (courtesy of the Comms Council website) …
---
"Why should we take Dan seriously? Because of his passion – a rare quality in most TV presenters."
---
And why should we take Dan seriously? Because there's no denying the passion, belief and commitment he brings to any subject he tackles – a rare quality in most TV presenters.
Mark Earls (www.herdhq.com) is a recovering account planner who has run agencies large and small. The Comms Council site tells us he has written a number of award-winning and best-selling books about human behaviour, creativity and innovation.
These include Welcome to the Creative Age, HERD, I'll Have What She's Having (with Professors Alex Bentley and Mike O'Brien), and CopyCopyCopy – how to do better marketing by using other people's ideas and most recently Creative SuperPow-ers (with Daniele Fiandaca, Laura Jordan Bambach and Scott Morrison)
He has also written for many magazines, journals and newspapers and appeared on British, American, Irish, Indian and Dutch TV and radio.
His work applies leading-edge behavioural and decision science to challenge much of the received wisdom about human behaviour.
He advises a wide range of organisations from corporations to start-ups, charities and governments, both in the UK and around the world and is in much demand as a speaker and as a conference curator and programmer.
He has judged all kinds of strategy and effectiveness awards – IPA, APG, Marketing Society, 4A's, ADFX; he is a Fellow of The UK Marketing Society and the RSA, an Honourary Fellow of the IPA and an Ambassador of The School of Life.
"But mostly," says the Comms Council, "he would rather be fishing or watching cricket."
---