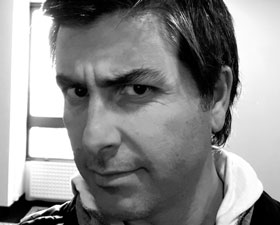 SYDNEY, Today: This week's Bestadsontv judge Juan Pablo Valencia, regional creative advisor, FCB Artgroup Central Asia division, has selected FCB & Thick As Thieves' NZ Post Christmas tvc (scroll down for the link) as the best of the site's weekly global ranking.
"This was the winner – no doubt!" he wrote.
"The story seems to me to have everything a Christmas story should have, based on a real insight for all families.
"Not only important is the choice of a gift, but keeping it secret until the end, and for that, you obviously count on the unconditional support of the brand to keep it and make it happen.
"This story obviously reinforces the value of the service and the staff working for the advertised brand and connects in a strong and emotional way, the service with the users.
"It is positive, authentic, and told with humour, and overall unexpected, which means that you don't want to it to end. The tension is kept until the last frame, that ends up reinforced by words of the worker, highlighting the role of the brand and their efforts and passion to make people happy, especially on Christmas.
---
"It is positive, authentic, told with humour, and overall unexpected, which means you don't want to it to end."
---
About Juan Pablo Valencia
He's originally from Chile, with art direction, copywriting and strategic skills. He has been working 15 years as an art director, creative group head, creative director, ECD, and regional creative director and advisor, in Chile (BBDO and other agencies), Russia (BBDO and Contrapunto) and in the Central Asia and Caucasus region (TBWA, CHEIL and currently FCB).
He has earned more than 200 awards and honours at different international festivals like Epica, Clio Healthcare, Golden Drum, AD Stars, Creativity Awards, PIAF, Red Apple, Golden Hammer, Kiev, AD Black Sea, White Square, IDEA, Popok, ADCR and Best of Central Asia & Caucasus, becoming the most awarded creative director in the Central Asia region.
He is currently rated by Luerzer's Archive at the top #10 as copywriter and #17 art director in the world.
He has been jury many times at many local, regional and international advertising festivals like: New York, AD Stars, Golden Drum, Creativity Awards, Lisbon, White Square, Kiev, Red Jolbors, Young Lions, and Popok.
Read the original, full report here
---