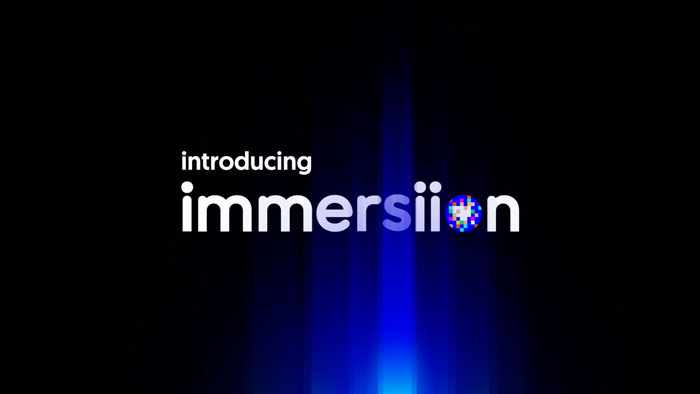 AUCKLAND, Today: Global platform provider iion and Scroll Media have announced an exclusive partnership which aims to transform the gaming advertising landscape in New Zealand amidst an industry boom.
This collaboration, established in May 2023, looks to provide thought leadership for an emerging channel, seamless end-to-end, full funnel gaming activation, and local support and expertise on gaming as a channel.
"We are thrilled to join forces with Scroll Media to revolutionise the gaming advertising landscape in New Zealand," said iion's Sydney-based chief commercial officer, Yun Yip.
"There is tremendous growth in gamers and game advertising. Scroll Media's passion and expertise in gaming at both audience and channel levels have been outstanding and very much aligned with our vision and purpose
" Combined with their knowledge and presence in the New Zealand market, we have already seen demonstrable interest and growth across agency groups and brands."
Scroll Media innovation director Scott Hughes said: "Scroll is excited to be alongside iion at the front of what we see as an incoming explosion of interest in gaming.
"Very few channels have been able to deliver both the attention and the results that gaming environments bring and with nearly three out of every four Kiwis now classed as a 'gamer' we recognise the scale and importance of the channel for agencies and marketers alike.
"The partnership will benefit industry players and companies, including brands and agencies, by offering a new way of engaging with a broad range of audiences across the different genres of gaming.
"Agencies will have a simplified and full funnel approach to gaming strategy and channel via immersion, allowing them to drive authentic engagement with gamers, and superior marketing outcomes across all gaming environments.
"The collaboration has already initiated several projects, including an extensive New Zealand roadshow for agencies and brands in the first week of August, including the IAB NZ gaming event on Thursday 3 August.
---
"The NZ games industry is now worth more than the wool industry."
---
"The purpose of that week in New Zealand is to illustrate the value of gaming as a channel, as well as the marketing outcomes a sound gaming strategy can bring to a brand.
The partnership aligns with the overall business strategies and goals of both companies. Since 2021, Scroll has focused on gaming with key partnerships opening up the market.
"The focus has been on education and bringing agencies up to speed with the strategies and executions required to win. By partnering with iion, they bring more scale (approx. 1.5m Kiwis), more insight, and a simplified way for agencies and marketers to optimize their plans.
"The partnership comes at a time when the gaming industry in New Zealand is experiencing significant growth.
According to IGEA Connected by Gaming NZ, 73% of all New Zealanders are classed as a 'gamer', with an almost even split across male and female.
The average age of a Gamer in NZ is 35, with 65% of all gamers falling into the key 18-64 demographic.
A report by Games Industry.Biz revealed that the New Zealand games industry is now worth more than the New Zealand wool industry. In 2020, the New Zealand's games industry more than doubled its annual revenue compared to 2018.
And looking at the NZGDA annual report for 2022, its revenue grew 47% compared to 2021, reaching NZ$407 million (US$244 million).
According to Statista, the New Zealand gaming sector will experience a compound annual growth rate (CAGR) of 6.57% from 2022 to 2027. As a result, the industry will reportedly be worth $480.5 million by 2027, with the number of gamers in the country jumping to 2.7 million people by that time.
About iion
Founded in 2019, iion redefines game monetisation and advertising by offering a seamless platform, connecting premium gaming environments for advertisers and publishers. This solution enables efficient campaign management and measurement, extensive brand-safe gaming inventory access, as well as impactful audience engagement. iion has offices in NZ, Australia, India, Indonesia, Malaysia, Netherlands, Portugal, Singapore, Turkey, United Kingdom and the US.
About Scroll Media
Scroll Media is a premium digital advertising network, specialising in sponsored content, integration, and programmatic ad sales. Scroll connects advertisers with exclusive inventory that matches their goals. With a wealth of experience across the Asia-Pacific region our focus is on transparency, simplicity, and achieving your advertising objectives.
---