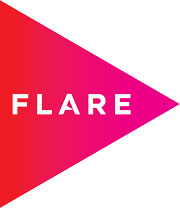 Clemenger Group has announced the official launch of Flare – a content production company within the BBDO agencies across Australia and New Zealand.
Flare was started earlier this year across Melbourne, Sydney, Auckland and Wellington to meet the content production needs of Clemenger/Colenso BBDO clients.
With the exponential increase in video content required today and tomorrow, the agency says it created Flare to produce video content that is good, fast and inexpensive.  While intended primarily for digital channels, Flare will also cater to other video content needs including in-house videos, documentary video, training videos, and others, etc.
Flare is not intended to be a substitute for the agency's TV production capabilities, said Clemenger Group executive chairman Robert Morgan.
"Clemenger/Colenso BBDO agencies will continue to use outside production companies and outside Directors for campaign production needs particularly for those hero and critically important longer-term brand platform requirements," Morgan said. "With a combination of outside production companies and the in-house Flare capability, Clemenger/Colenso BBDO agencies will provide the right content needs for tomorrow's marketing communications environment.
"Flare allows us to produce a high volume of content that delivers against our client's budgets and their 'always-on' requirements.  Having this resource in-house allows for greater quality control and management for those smaller budget projects," he said.
Clemenger BBDO creative chairman James McGrath sees Flare as a natural evolution of our agencies.
"By having this resource in-house, we will provide a seamless capability for content production that allows all component parts to work better together across all channels that remain true to our on-going brand platforms," he said. "It's important to understand both what it is and what it's not – it is not where we go for 'cheap' TVCs."
Nick Worthington, creative chairman of Colenso BBDO, sees Flare as a natural evolution of our agencies.
"It's great to have a capability like Flare in our agency," he said. "It will make a big difference with our clients especially with the massive increase in video content needs today and tomorrow.  Having both the capability to produce big, hero TVCs and quick, good and inexpensive video content is exactly where we should be today."
---