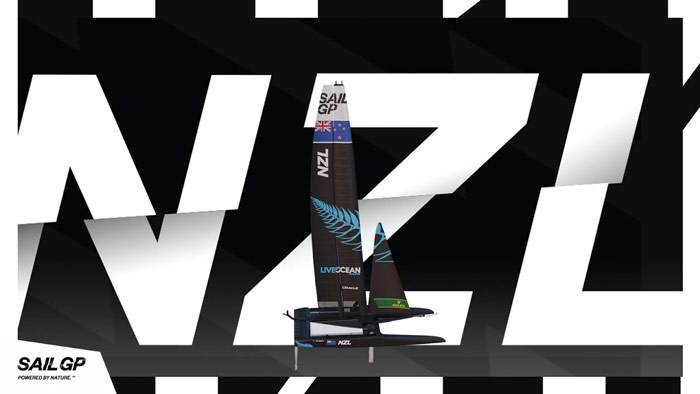 AUCKLAND, Wednesday: Thrive PR + Communications has won a client in global sailing league SailGP, managing the NZ PR remit, debuting the NZ SailGP team and generating local awareness. Thrive was appointed in a competitive pitch – there was no NZ incumbent.
The local Thrive PR team is now working alongside Thrive Australia on the project.
SailGP NZ's Karl Budge said: "SailGP is the world's most exciting racing on-water, using supercharged, identical F50 foiling catamarans – and this is the first season New Zealand has its own team in the mix.
"Headed up by sailing legends Peter Burling and Blair Tuke, the Kiwi team will go head-to-head against eight other teams in iconic venues around the globe.
"Powered by nature and driven by purpose, it's SailGP's ambition to be the world's most sustainable and purpose-driven global sport, with teams being equally dedicated to winning the race as they are to bettering the planet.
"Thrive has worked with SailGP in Australia since its first season in 2019 and has expanded its remit to NZ as the NZ SailGP Team joined the global sports league for Season 2, beginning April next year.
---
"We're streamlining Thrive's Aussie operations to the NZ market where our Auckland-based team will localise their storytelling through activations, traditional media and influencer partnerships."
---
"While Season 2 will no longer be home to a Christchurch-based event in January, Thrive PR's efforts will be focussed on driving awareness of the global league in the local market and showcasing the Kiwi team as they go up against some of the world's best athletes.
"Following an exhilarating event in Andalucía-Cádiz in southwest Spain, the next stop on the sporting calendar is Sydney for the Australia Sail Grand Prix on 17-18 December.
"SailGP is a game-changer for the sports industry that is really building a following in New Zealand already. We want to create a platform that uses the power of sport to shift attitudes and accelerate change. Having Thrive PR as our partner driving our local communications and connecting us with our fans is going to give a significant boost to these aspirations."
AU-based Thrive PR founder Leilani Abels said: "We're well positioned to support across both territories. We're streamlining our Aussie operations to the New Zealand market where our Auckland-based team will look to localise their storytelling through activations, traditional media and influencer partnerships.
"I can't wait to see the activity take off across the ditch."
About Thrive PR
Thrive PR is an independent PR and communications agency with offices in Australia and New Zealand. Thrive's clients include Optus, Cisco, LEGO, Afterpay, DiDi, GoPro, Spotlight Group, Air New Zealand, Tourism Tropical North Queensland, Pals, and Destination Rotorua.
---