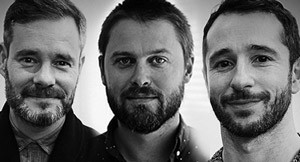 Entries are now open for the 2014 $10,000 Newspaper Ad of the Year award – the only award that inflates both egos and bank balances.
As well as the $10,000 cash prize for the Ad of the Year, this year's awards include six other categories: best topical, best digital, best craft (art), best craft (copy), best media thinking, and best News Brand campaign (new for 2014 – recognising excellence in integrated campaigns across print and digital newspaper platforms).
This year's creative and media judging panels comprise a number of leading New Zealand creative and media directors, including DDB ECD Shane Bradnick, along with two international judges – Alex Grieve & Adrian Rossi, Executive Creative Directors at Abbott Mead Vickers, London.
"We're thrilled to have secured both local and international judges of the highest calibre for the 2014 awards," said News Works marketing manager Sarah Ferbrache.
"Confirming Shane Bradnick as our head NZ creative judge, alongside this year's international judges from the UK's most creative agency is fantastic news for the awards.
"We also look forward to announcing a fascinating line-up for the awards event [on Thursday 2 October]."
Established in 2005, the annual Newspaper Advertising Awards recognise creative and media excellence in newspaper and digital news site advertising. The 2013 awards attracted over 180 entries.
Last year's $10,000 winner was DDB for its YWCA Equal Pay for Women ad.
Entry is free, and any ad that has run in any NZ newspaper or on NZ News brand websites between 1 July 2013 and 30 June 2014 is eligible.
Entrants have until 5pm on Friday 1 August to upload entries here.
---