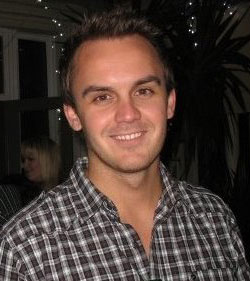 AWARD School, the highly regarded Australia & NZ training programme for aspiring creatives, copywriters and art directors, will release the 2016 brief for New Zealand applications in three days – on Friday 20 May. 
The 12-week course is highly competitive and follows a strict selection process based on demonstrated creative potential. Successful applicants notified by Friday 10 June, and the opening lecture will take place in Auckland on Monday 27 June.
The NZ programme will be headed by DDB Auckland CD Brett Colliver, creator of the celebrated DB Export Brewtroleum campaign.
"AWARD School can be a life-changing experience for those hoping to break into the creative industry," Colliver said. "It not only provides access to a broad range of leading creatives, but the weekly briefs and tutorials give a real insight into what agency life is like. It is extremely rewarding but equally as demanding.
"We're looking for enthusiasm, commitment, but most of all, originality and a thirst for ideas. Even if you have never considered advertising, this could be the route towards an exciting new career."
Successful AWARD School students will receive guidance from local industry experts, who will share their learnings and insights in weekly lectures and tutorials.
The application brief and entry criteria will be available to download from www.awardonline.com.
---