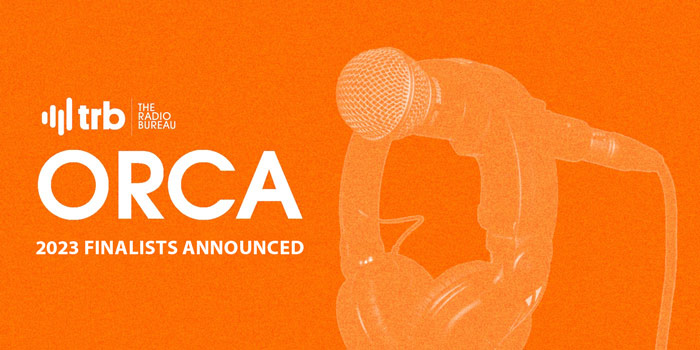 AUCKLAND, Friday: The finalists for the 2023 People's Choice Award at the Outstanding Radio Creative Awards (ORCA) have been revealed, and you can now cast your vote!
Peter Richardson says, "Well done to all the finalists this year. We know how important creativity is in boosting effectiveness – and these finalists show that creativity in audio is alive and well!"
Following Skinny's impressive success at Cannes, it comes as no surprise that "Phone It In" has earned its place among the finalists. Adding to the accolades, Pedigree has also secured a spotlight, making Colenso BBDO the sole agency with two finalists in contention for the Grand ORCA.
Completing the roster are FCB, Special, Daylight, and Motion Sickness, all contributing to what the judges have deemed an exceptionally strong lineup this year.
The esteemed panel of judges, comprised of Kristal Knight (Ogilvy NZ), Steve Cochran (Saatchi & Saatchi), Alex Metson (Clemenger BBDO), and Anne Boothroyd (AnneBoothroyd.com), meticulously evaluated this year's entries, assessing them for creativity, execution, effectiveness, and innovation.
---
"Well done to all the finalists this year."
---
Their collective choices for the finalists are:
Standard Category
Pedigree & Colenso BBDO – Teenagers: The Only Option is Adoption
Simon Vicars, Michael Swinburn
Skinny & Colenso BBDO – Phone It In.
Simon Vicars, Hadleigh Sinclair, Callum McDonald
Hell & Special – So Wrong. But So Right.
David Shirley, Melina Fiolitakis
Non-Standard Category
TradeCareers & Daylight – Building Belonging
Chelsea Knowles, Annabel Hawkins
PAK'nSAVE & FCB Aotearoa – The Soundtrack Hack
Tim Gavriel, Aaron Carbines
Girls Get Off & Motion Sickness – The Most Anticlimactic Radio Campaign Ever
Kelly France, Andrew Hathaway
A Grand ORCA will be awarded for both the Standard and Non-Standard campaign categories, and one overall People's Choice Award:
The Grand ORCA: $5000 Cash Prize & $5000 Radio Schedule (Rate Card)
People's Choice Award: $2000 Cash Prize & $2000 Radio Schedule (Rate Card)
ORCA winners will be announced over an awards luncheon week commencing 16th October, with a release to follow shortly afterward.
Vote for the finalsists here
---