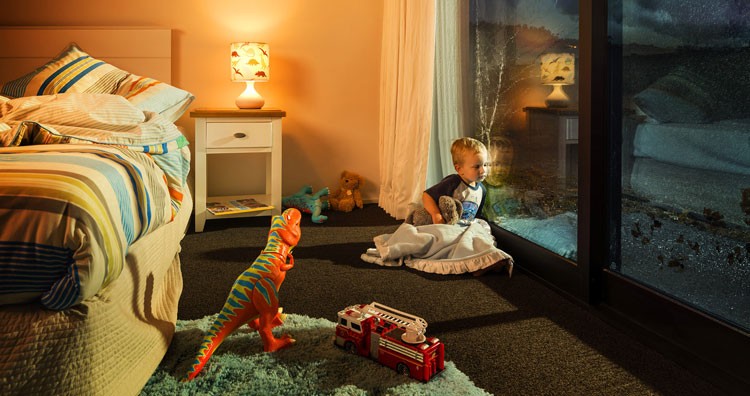 Advertising photographer Simon Harper had to resort to an unusual trick of the trade to get the shot he wanted out of an uncooperative small person.
He created the image with K Rd-based agency Roycroft Brown for their client Metro Glass, working in collaboration with Creative Director Darryl Roycroft and Account Director Sandra Schonrock.
"It was a challenging shoot, as you can imagine, with the talent being a two-year-old boy, who did very well considering his age but wanted no part of closing his eyes to look asleep.
"So after he left, I got my assistance Renee to put her head against the window and I took some shots of her with her eyes closed. Dan my retoucher put her closed eyelids on the little boy and now he looks asleep.
"Problem solved!"
CREDITS
Location, talent, wardrobe, props, styling and most importantly catering was supplied by the amazing team of Frances & Neil Cruickshank for 15 Agency (15agency.co.nz)
Retouching, grading, and supplying background & lightning images were created by Dan Coroian-Vlad at D2 Creative (www.retouching.co.nz)
Oh, and not forgetting my make up artist, assistant and good friend Renee Perry (www.reneeperry.co.nz)
See more of Harper's work at www.harperphotos.com/latest-images
---