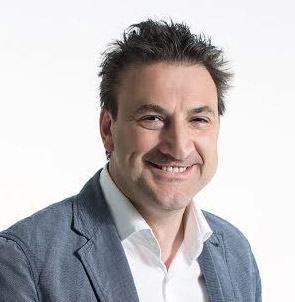 Ben Goodale, Managing Director of .99 and justONE, updates M+AD readers on how the big merger is going so far.
It's 12 x months since news broke of the Clemenger acquisition so how is the partnership between .99 and justONE progressing?
From where I'm sitting it's a good partnership.  The teams are settled, we are evolving how we work best together, clients have responded really well, the articulation of the two brands seems to be clear, with new business coming in sometimes for one, other or both reflecting the value of having two specialist agencies under one roof.
What are the main differences between running an indie and the 120 strong operation you now preside over?
I never liked the indie tag anyway as I always viewed justONE as a big agency trapped inside the body of a small one, I think it is more about attitude and justONE always had a big agency attitude.  So, there are more subtle differences to scale such as more people's names to remember, having receptionists (a luxury justONE could never afford), and that it is a lot more complicated trying to keep 120 people happy and engaged in what you are doing.
You have to consider things a bit more carefully when handling 120 people but fundamentally it is not that different – you still have business and advertising challenges to resolve and people are people, and our business is about people.
What is the one campaign you're proudest of producing in the last year?
We've done some awesome work over the last wee while but my current favourite is the new campaign work for Tower, the Lighthouse Keeper.  I think it is really disruptive for the category, and that we have created a campaignable, likeable character that we can develop over the long term.  He's a great vehicle for retail messages, while carrying a continuous brand story through all the ads.  And the ideas translate really nicely through the line providing a great platform for all comms.
And one that isn't yours?
The recent Whittakers Big Egg Hunt is a really neat idea, and must have taken a fair bit of putting together.  Playful, fun, and very engaging for kids (and big kids), it really added a nice additional layer to Easter, gamifying it.  It was also nice it was thought through from a national perspective, not just Auckland-centric.  It's also raised a lot of money for charity which is fantastic.  
What is the most important trend you're seeing in retail advertising domestically?
There are a couple of key tends we are seeing.  Firstly, there has been a bit of a return to telling brand stories by many retailers, emphasising a recovering economy where quality starts to be more important again, not just price.  
Secondly, and this is more of a natural evolution thing, the technology plays currently going on in retail are really interesting in how they impact advertising, and the whole multi-channel play that is becoming the norm for larger retailers.  There's more investment going on in loyalty, big data, and bringing ideas to life in the digital space.  Ecommerce is coming through, but slowly overall mainly due to the nature of NZ being quite keen on going to the shops.  But we are seeing a creeping shift to some lines being increasingly bought online.  We're going to see more contact programmes driven through email and other messaging channels, and more investment in content.  It's a very exciting time.  
What sort of shifts are you seeing in the percentage of marketing budget clients are allocating towards digital?
There are a lot of ways to answer this question – digital has so many facets.  We are seeing more investment in digital engagement campaigns, retail digital display, and social.    
More widely, much more is being invested in ecommerce, content, and data.  Not to mention technology.   But a lot of traditional media is still performing well.  One area we are pushing for is better granularity on the reporting of spend, share and eyeballs across channels.  This is struggling to keep up with the change.  
What international media do you consume to stay abreast of changes in the advertising industry?
Phew, there is so much info.  Not enough time. I regularly read Retail Week, Adnews, Ad Age (and the digital edition), and Direct Marketing News.  But on top of that I skim across all sorts of stuff I get sent or see recommended on LinkedIn.    
How do you think the wider business community currently see the advertising industry?
Fundamentally I don't think much has changed for advertisers from the days of Mad Men, in terms of why they use an advertising agency.  It's driven by a need for specialist skills in communicating effectively with audiences.  At the moment, a key driver is around the change of technology and how that impacts comms, but equally a strong brand message is still needed by most brands, it just may be communicated differently.  So we are seen as ideas factories, specialists, production teams, you name it.
People are still coming to us because we are experts and good at what we do.  Making sure we maintain that as a business edge is fundamentally important.  We are always learning, evolving and innovating.