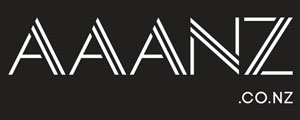 An editing glitch in yesterday's M+AD mailout story about a new web portal for NZ actors had the incorrect information but took readers to the right page.
The version on the M+AD web page was, however, correct. Here's that story again …
The Actors Agents Association of New Zealand has partnered with Showcast to create NZ's first successful all-agent portal to professional actors listings.
Using the resources of Showcast, Australasia's premier web-based casting service, AAANZ has made available to the industry a unique entry point to New Zealand performers.
All listed actors and actresses can be accessed via the http://aaanz.co.nz site and further depth and contacts can be accessed if needed via each individual agent's own website or Showcast's Australasian site, all of which is a click away on the new site.
"Finally it is now possible for overseas and domestically based producers, casting directors and other industry professionals to look for New Zealand trained performers when wanting to base productions in New Zealand," says AAANZ chair Graham Dunster.
"We look forward to this service becoming the default access point for all productions shooting here and encourage the industry to use this exciting new resource."
---