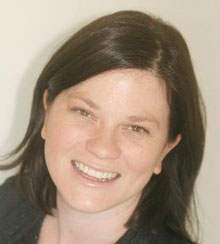 Viaduct-based digital sales house AD2ONE has been appointed exclusive digital sales house for eBay in New Zealand and Australia. eBay formerly handled its digital advertising sales in the region in-house.
"The addition of eBay to AD2ONE's premium portfolio of publishers creates one of the strongest advertising propositions in the region for brands who want to connect with a valuable and highly engaged audience," says AD2ONE NZ manager Lisa Ison.
In New Zealand eBay reaches 200,000 unique users and serves six million impressions per month, while in Australia, eBay.com.au is one of the country's most visited sites. According to Nielsen data , it is the number one online shopping destination in Australia, number two in terms of time spent at 10.7 minutes, and number four in terms of unique views, with 7.6 million unique visitors per month.
It has a 44% active reach and serves 1.2 billion ad impressions per month. The mobile opportunity is also significant; eBay is the number one ecommerce app in Australia and more than half of eBay's traffic now comes via mobile.
"The addition of eBay to our portfolio offers our clients unparalleled access to the premium, engaged and receptive audience on one of New Zealand's largest online shopping destinations," Ison said.
"We will offer brands a number of exclusive and dynamic advertising options across eBay that are simply not available via programmatic buys. These high value and targeted solutions will connect clients with specific eBay communities, driving deeper engagement and enhanced ROI based on actual purchasing behaviour."
In addition to standard ad units, AD2ONE will provide brands with the opportunity to connect to eBay's target audience via homepage pushdowns, Motors homepage skins and text links, video solutions across the motors homepage, skins on the newly launched Bubs Corner, Solus eDMs and banners across tablet devices.
In addition, clients will have access to geoTribes, an RDA research technology, which offers 15 geo-demographic 'tribe' targeting options to New Zealand marketers.
"AD2ONE's existing premium publisher network, blue-chip client list and focus on exemplary client service means they are ideally placed to fully leverage eBay's advertising solutions in this market," said Steve Brennen, AD2ONE's Sydney-based Australasian marketing director.
"Our vast reach and highly engaged customers offer one of the most valuable advertising propositions in the region."
The partnership will see AD2ONE work closely with eBay's newly appointed head of advertising sales James Young.
ABOUT AD2ONE
AD2ONE is a global digital group that provides exclusive advertising access to premium vertical brands for leading agencies, marketers and publishers and offers fully integrated advertising solutions to marketers.
The global AD2ONE group has been in operation since 2000 and was launched in Australia in 2004 and New Zealand in 2010 with six offices globally including London, Dublin, Sydney, Amsterdam, Melbourne and Auckland.
AD2ONE'S exclusive premium brands span many vertical sectors across Australia and New Zealand and include Skyscanner, Orbitz, CNN, Reuters,  Allrecipes, Coles Online, PlayStation, and Ticketmaster.
---