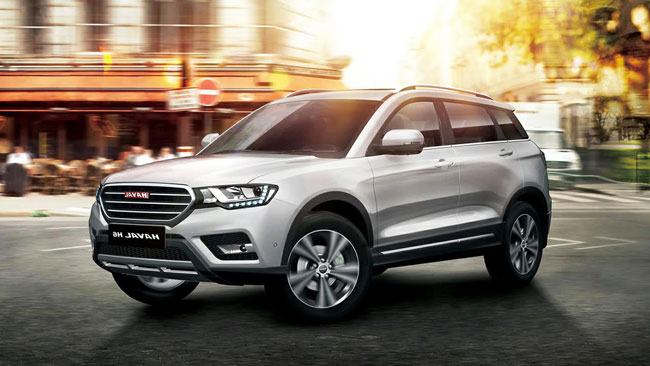 Just two and a half years since opening the doors of its New Zealand office, independent PR agency, Adhesive has built a healthy roster of clients, reports the company's PR head Lwindi Ellis.
The Haval and Great Wall automotive brands join other global brands the agency works with including Sony, Singapore Tourism Board and Los Angeles Tourism and Convention Board, Allianz Partners and Simplot. 
Adhesive will provide a local press office for Haval and Great Wall, in addition to social media management, influencer relations and events with the roll out of series of exciting roadshows and product announcements taking place over the course of this year.
Great Wall Motor Company was formed in 1984 and is one of China's largest and most successful automotive manufacturers, exporting to more than 115 markets. The company launched its first utility vehicle in 1996 and the Great Wall range of utes has been available in New Zealand since 2008, meaning this is the 10th year that the company in this market.
Since the launch of Haval's first SUV in China in 2002, they have become the number one SUV manufacturer in the world's largest automobile market. The top-selling SUV brand in China, for 15 consecutive years, now offers Kiwi drivers a modern-yet-tough European-inspired range of SUVs, perfect for New Zealand's varying conditions and roads.
---
"New Zealand is an important market and we look forward to working with Lwindi and her team to continue our growth here."
---
Koma Li, the Australia-based managing director of Haval & Great Wall Motors Australia & New Zealand, said: "HAVAL has enjoyed a very successful launch in New Zealand and the team at Adhesive PR have been a key contributor.
"New Zealand is an important market and we look forward to working with Lwindi and her team to continue our growth here."
Lwindi Ellis said: "Adhesive is delighted to be working with Haval and Great Wall.
"It's a wonderful opportunity to help one of the biggest players in China's automotive industry establish themselves in the New Zealand market, which we look forward to achieving via the varied scope of work we'll be undertaking across media relations, influencer engagement, events and social."
About Adhesive
Adhesive was established in Sydney in 2012, followed by the Auckland office in 2015 and a London office last year. Lwindi Ellis says that over the past six years Adhesive has quickly grown to become one of the most exciting Australasian new-breed PR and comms agencies that has first-class expertise for the modern communications landscape.
Despite being a relatively new agency in New Zealand, Adhesive has the smarts and capability of bigger and more established PR and comms companies, she says. "Adhesive offers big agency thinking coupled with a familiar culture."
---